Marlene Bierworth
< Back to author list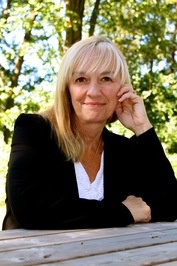 Marlene Bierworth lives in Ontario, Canada and her goal is to inspire her readers to "Dream Big Dreams and Live Big Lives.
She seasons her stories to include action, adventure, romance and emotional conflicts, with the meat of the tale touching on current issues that concern families. When the story is told, the book ends, whether it is a short story or a full length novel.
Included on her list are books for 'Teens' and the 'young at heart', intended to inspire readers to put feet to their dreams. Marlene has written adventures, romance, suspense, historical western and mysteries for both teens and adults.
You can find a complete list of titles at
http://www.amazon.com/-/e/B00J9RM116
Life's experiences feed Marlene's imagination and from them evolve characters and adventures that will keep the reader turning the pages.
Fiction is her favorite genre but non-fiction continually tugs at her heart strings when there is a truth to be told or encouragement to give. She has published Book 1 in an ongoing series on the "ABC'S of MARRIAGE" complete with tips and worksheets for study and reflective purposes, for private study between couples or for groups. Successful marriages are her passion and she loves to interact with others to promote healthy marriages.
"Life is an adventure waiting to be told" and it is Marlene's goal to "help book lovers experience it to the fullest." Join her fan base and stay informed.
Facebook:
https://www.facebook.com/groups/11180...
BookBub:
https://www.bookbub.com/profile/marle...
She is also on Facebook Marlene Bierworth and Twitter (@MBierworth,
Pinterest, Instagram, and LinkedIn.
Books By Marlene Bierworth
Displaying all 3 products