Marvin W. Meyer
< Back to author list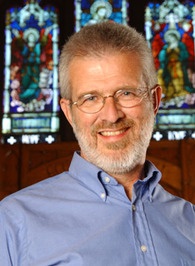 Marvin Meyer is a scholar of religion and a tenured professor at Chapman University, in Orange, California.
He is the Griset Professor of Bible and Christian Studies at Chapman University and Director of the Albert Schweitzer Institute. He is also Director of the Coptic Magical Texts Project of the Institute for Antiquity and Christianity. Dr. Meyer is the author of numerous books and articles on Greco-Roman and Christian religions in antiquity and late antiquity, and on Albert Schweitzer's ethic of reverence for life. He has been interviewed on television programs that have aired on ABC, BBC, CNN, PBS, A&E, the Discovery Channel, the History Channel, and the National Geographic Channel.
Professor Meyer is best known for his translations of the texts of documents associated with the ancient mystery religions, early Christian magic, and Gnostic texts, of which the most notable have been the Gospel of Thomas and the Gospel of Judas. He is regarded as an authority on Gnosticism and has published many books on the subject.
Meyer died of melanoma on August 16, 2012.