Mattō
< Back to author list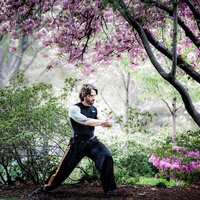 Monk Mattō:
poet, writer, photographer, filmmaker, artist, inventor, teacher, engineer, carpenter, producer, entrepreneur, spiritualist, martial artist, Chimera wrestler, and Jedi Knight.
…Ok, maybe those last two are only true in a figurative sense.
I write this poetry for myself. Hopefully others appreciate it as well. Please check back often and subscribe to updates.
I'd love to hear your thoughts on my poems, please send me a note.