Mike Aquilina
< Back to author list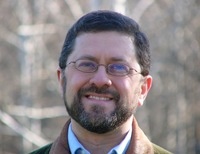 Mike Aquilina is author or editor of more than thirty books, including The Fathers of the Church, The Mass of the Early Christians, and A Year with the Church Fathers. He has co-hosted eight series that air on the Eternal Word Television Network (EWTN). He has co-authored books with Cardinal Donald Wuerl of Washington, D.C., and theologian Scott Hahn. He is past editor of New Covenant magazine and The Pittsburgh Catholic newspaper. He appears weekly on Sirius Radio's "Sonrise Morning Show." Mike and his wife, Terri, have six children, who are the subject of his book Love in the Little Things.
In 2011 Mike was a featured presenter of the U.S. Bishops' Diocesan Educational/Catechetical Leadership Institute. He also wrote the USCCB's theological reflection for Catechetical Sunday in 2011.
His reviews, essays and journalism have appeared in many journals, including First Things, Touchstone, Crisis, Our Sunday Visitor, National Catholic Register, and Catholic Heritage. He contributed work on early Christianity to the Encyclopedia of Catholic Social Thought.
Mike is a also poet whose works have appeared in U.S. literary journals and have been translated into Polish and Spanish. He shared songwriting credits with Grammy Award-winner Dion DiMucci on the forthcoming album "Tank Full of Blues."