Mira F. Dinatale
< Back to author list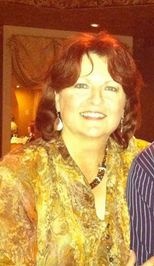 The Will is my second thriller book just recently published and is now available at Amazon and Barnes and Noble.
Though this book is fictional, I have been through several family wills which were contested and left irreversible damage to life-long relationships. The reading of a will can sometimes be profound and leave family members traumatized and stunned.
The feelings of envy and revenge can tear even the closest relationships apart. In some extreme cases, it can cause a person to have psychological distress. When acted upon, it can create the perfect environment for a vengeful crime.
MY REVIEWS ON AMAZOM
pilotgirl
5.0 out of 5 stars
A rollercoaster of twists and turns!
February 25, 2019
Verified Purchase
After falling in love with McGuggin's Pond and its idyllic, traditions and history, comes this riveting tale of family rivalry. If ever there was a place you wished was real, it is McGuggin's Pond, and this story brings strife, turmoil, mystery and murder to a place so pure and blessed. Characters old and new are revisited and now there's a new conflict and it will keep you guessing until literally the last page. If you think you know what's going on, think again! Great read from beginning to end. I had to read a little each day so I didn't read it all at once, because I wanted to make sure I didn't miss anything. Hope there is a sequel!
Swamp_Bug
5.0 out of 5 stars
Full of suspense!
January 16, 2019
Verified Purchase
Perry Mason and Columbo would have a tough time figuring this crazy story out. If you are into heart palpatations, this book is for you!
Amazon Customer
5.0 out of 5 stars
Great thriller that will not dissapoint!!
February 26, 2019
What an amazing story from beginning to end! Every time I thought I had it figured out - Another twist would throw me through a loop! I loved the character growth through trauma and trials. Definitly wil be reading again and again.
Helpful
Comment Report abuse
superman
5.0 out of 5 stars
Couldn't put this one down!
February 23, 2019
I have to tell you I couldn't put this book down. Read it in 1 night! This book of faith, love, forgiveness and betrayal will keep you wanting more!
https://www.amazon.com/Will-Mira-F-Di...
No results
We couldn't find a match for these filters.
Please try another choose.