M.L. Farb
< Back to author list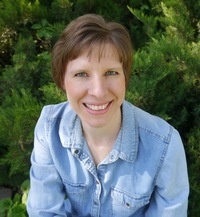 Ever since M.L. Farb climbed up to the rafters of a barn at age four, she has lived high adventure: scuba diving, hiking, climbing, and even riding a retired racehorse at full gallop--bareback. She loves the thrill and joy.
M.L. Farb is the author of exciting and inspiring novels for the whole family. Her writing has been compared to CS Lewis, Lloyd Alexander, and Shannon Hale. Each book has the delight of fantasy and the detailed research of historical fiction, with characters who are so believable and complex that the reader feels like they are friends (or enemies). Lush, lyrical prose combines with fast pacing to create an immersive experience. Each book addresses different difficult issues, relevant to today, and leaves the reader thinking. She is a Whitney Award nominee with global reviews from Australia, France, Great Britain, Greece, India, Spain, and the United States.
WHAT READERS SAY
"Farb has created story line, character development, humor, plot twists, incredible prose, and deep truths that are all phenomenal." – Petey (Goodreads)
"I love JRR Tolkien, CS Lewis, Lloyd Alexander, and now ML Farb." – John (Goodreads)
"The writing style is smart and engaging. Brave young men, vivacious heroine. Vibrant world, exciting stakes!" – H.S.J. Williams, author of Moonscript
"This could be one of my all time favorite series, right up there with Harry Potter and the Hunger Games!" – Mari (Audible)
"It is an exquisite tale of hope and redemption." – Onlinebookclub review
"It can be difficult to find a story that can boast exciting adventure, true love, clever riddles, exceptional and believable character arc, as well as a complete lack of rudeness or depravity. "
– Melanie (Goodreads)
No results
We couldn't find a match for these filters.
Please try another choose.