Nancy Naigle
< Back to author list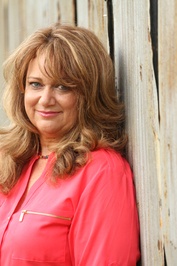 USA TODAY Bestselling author, Nancy Naigle, writes love stories from the crossroad of small town and suspense.
With a career spent on the cutting edge of technology in the banking industry, she never let go of her dream to write. Now she works full-time writing stories that are a calming blend of community, family, and the simple things in life. She writes the kind of stories she hopes will provide an escape from the hectic day-to-day in the make believe worlds she creates.
Look for Nancy's titles in the Adams Grove series.
Sweet Tea and Secrets
Out of Focus
Wedding Cake and Big Mistakes
Pecan Pie and Deadly Lies
Mint Juleps and Justice
Barbecue and Bad News
~coming soon Porch Swings and Promises
Boot Creek Novels
Life After Perfect
Every Yesterday
Until Tomorrow
Christmas Books
Christmas Joy
Hope at Christmas
Christmas in Evergreen
Dear Santa
Christmas in Evergreen: Letters to Santa
Christmas Angels
Christmas in Evergreen: Tidings of Joy
A Heartfelt Christmas Promise
Christmas Actually Anthology
NEW IN 2021
THE SHELL COLLECTOR from Waterbrook Press
COMING in 2022
WHAT REMAINS TRUE
THE WEDDING RANCH
JINGLE SAILS
Aside from writing she enjoys hunting for treasures in junk and antique shoppes, and getting crafty no matter what the medium from painting and digitizing embroidery designs, to weaving pine needle baskets. She also enjoys horseback riding on her palomino, Tooter.
A Virginia native, and spending most of her life in the Tidewater area, she now calls North Carolina home.
Nancy also has co-written books with:
Phyllis C. Johnson ~ inkBLOT
Kelsey Browning ~ The Granny Series
Book 1- In For A Penny
Book 2 - Collard Greens and Catfishing
Book 3 - Deviled Eggs and Deception
Book 4 - Fried Pickles and a Funeral
Book 5 - Wedding Mints and Witnesses