Nancy Segovia
< Back to author list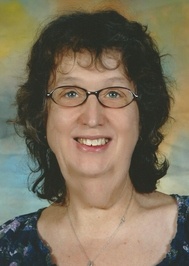 Nancy Segovia has been a professional writer for over 20 years. She has achieved publishing success in the fields of adult fiction, children's literature, newspaper journalism, feature magazine articles and poetry. She is happily married, and has five daughters, five granddaughters and one, adorable grandson. She loves to fish and is a prize-winning cook.
Her other published works include "When You Wish Upon A Star" and "Benjamin's Bride" both of which are scheduled to be released later this year from Faith and Reason Publishing. She also has several other completed works which will also be published by Faith and Reason Publishing over the course of the next few years.
Nancy Segovia has a Master of Arts Degree in Religion from Northwest Nazarene University, and a Masters of Liberal Studies in Creative Writing from the University of Denver. She currently writes and teaches college-level English classes.
Faith must be enforced by reason. When faith becomes blind it dies.