Nancy Tafuri
< Back to author list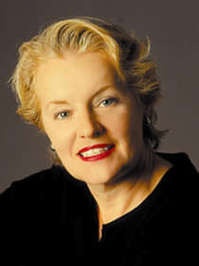 Nancy Tafuri is probably best known as the creator of Have You Seen My Duckling?, a 1985 Caldecott Honor Book described by Parent's Choice as "beautifully precise yet emotionally affecting." Trained as a graphic designer, Tafuri has authored more than 45 books over 30 years for the very young.
When Tafuri first attempted picture book illustration in the late 1970's picture books were aimed at five-, six-, and seven-year-olds. Tafuri's images were considered "too graphic" for children that age. "The pictures are too big," she was told over and over about the large, colorful shapes she drew. Finally, Tafuri's talent was recognized and tapped at Greenwillow Books, Harper Collins Publishers.
Since then she has had the opportunity to work with Scholastic Press, Scholastic Inc., Simon & Schuster Books For Young Readers, Simon & Schuster Children's Publishing Division and most recently Little, Brown Books For Young Readers, Little, Brown and Company.
Tafuri was born in Brooklyn, New York. For the first ten years of her life she was an only child and says that this helped her to learn to entertain herself with stories and art.
Tafuri entered the School of Visual Arts in New York City in 1964. Her first job was as an assistant art director for the publishing firm Simon & Schuster. She left two years later and married Thomas Tafuri, a fellow student at the School of Visual Arts.
The Tafuri's opened their own graphic design studio, in 1971. Their primary product was dust jackets for hardcover books. They opened their business in New York City, but eventually moved their studio and home to Connecticut.
At this time, Nancy was able to devote all of her time to writing and illustration.
When Tafuri finally found herself illustrating children's books, either her own or other authors', she felt she had found her life's calling and a strong sense of joy from creating them. She loves to take a small portion of the text and create a visual representation that children can grasp and remember. In 1989, when Cristina was born, Nancy began to feel even more strongly motivated to illustrate for children. Her work seemed even more important and more personal.
"I feel honored to be creating literature for young children. Seeing how very important the early years are in a person's life, I can only hope that my books can contribute in some small way to that growth, with the feelings that I hope I project within those pages, through line, color, shape, and story."