Nancy Tillman
< Back to author list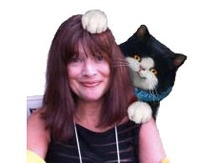 Nancy Tillman created her first book, "On the Night You Were Born," to convey to children at an early and impressionable age, "You are the one and only ever you." Since then, Nancy has written and illustrated several bestselling books. She also illustrated It's Time to Sleep, My Love, with Eric Metaxas. Together, Nancy's books have sold in the millions. A former advertising executive, Tillman now writes and illustrates full-time.
Whether she is creating books that remind children of their own unique wonder, or teaching life lessons through an accident prone cat named Tumford, all of Nancy's books feature one important message. You are loved. She lives in Tualatin, Oregon.
http://us.macmillan.com/author/nancyt...
http://nancytillman.com
http://nancytillmanblog.com