Nicole O'Dell
< Back to author list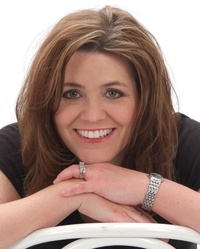 Nicole O'Dell
,
Choose NOW Ministries
...battling peer pressure by tackling the tough issues
Youth-culture expert, Nicole O'Dell, resides in Paxton, Illinois, with her husband and six children—the youngest of which are toddler triplets. She's the founder of
Choose NOW Ministries
, dedicated to battling peer pressure and guiding teens through tough issues while helping parents encourage good decisions, and host of
Choose NOW Radio
: Parent Talk and Teen Talk, where "It's all about choices!" On air, O'Dell covers peer pressure, dating, purity, drugs, alcohol, modesty, popularity, and anything else that comes up along the way.  Nicole writes and speaks to preteens, teenagers, and parents about how to prepare for life's tough choices. 
She's author of YA fiction, including the popular Scenarios for Girls interactive fiction, which offers readers alternate endings, allowing them to decide what the main character does, and the Diamond Estates Series based on her experiences as a resident at Teen Challenge as a teenager. Her non-fiction for teens includes
Girl Talk
, 2/1/12, which she wrote with her two daughters based on their popular advice column. 
Nicole's desire to bridge the gap between parents and teens is evident in her parenting non-fiction like the
Hot Buttons
, series aimed at helping parents handle tough issues with their tweens and teens before they pop up in real life. Watch for Hot Buttons books on subjects like dating, Internet activity, sexuality, prejudice, friendships, politics, and many more.
For more information on Nicole O'Dell or her books, or to schedule Nicole for a speaking event or interview, visit
http://www.nicoleodell.com
. Podcasts of Choose NOW Radio are available at
http://www.chooseNOWradio.com.