Norma Simon
< Back to author list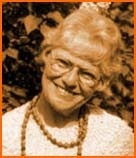 Norma Simon has published more than fifty books for children. Her books
have the special quality of engaging children because they deal with experiences which have rich emotional meaning for them. Her books explore a
wide spectrum of topics ranging from playful accounts of children and pets,
from the pleasures of a rainy day (WET WORLD is her most recent book for
Candlewick) to books which help children deal with death and separation.
Ms. Simon has had a lifetime of experience working with children as a
teacher, parent, and, for more than twenty-eight years, working as a
volunteer with the children in her local elementary school.
Her formal education includes a B.A. from Brooklyn College and,
significantly for her career, an M.S. from Bank Street College of Education.
As a pioneer in "progressive" education for children, the Bank Street
College philosophy of early childhood education continues to influence her
work.
On a personal note, Norma Simon grew up in New York City. Her parents came
from Europe as adults. Her extended family all shared a big brownstone
house in Brooklyn, New York, where she lived until she was six with her
parents, grandparents, aunts, uncles and cousins.
For the past thirty years, Norma and her husband have lived on Cape Cod,
Massachusetts. She enjoys fishing on Cape Cod Bay, clam digging, hunting
for wild mushrooms, gardening, cooking and--when she has time--reading.