Pam Long
< Back to author list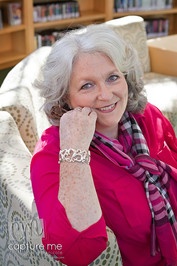 I am a wife, mother, Grammy and life-long resident of Northwest Arkansas where I live with my husband of forty-one years, Eldon. We have three grown children and six grandchildren, one already in Heaven. I am a member of the Apples of Gold women's Bible study and co-lead a grief support group at my church.
I am a member of the American Christian Fiction Writers and co-founder of Shiloh Writer's Guild in Springdale. I have worked as a contributing writer for such local publications as Ozark's Farm and Neighbor and Peekaboo Magazine.
It has always been my desire to write stories that inspire and encourage. My characters face many of the same struggles and trials that we, ourselves face today and, through faith and guidance, they meet them head on with amazing results. It is my heartfelt hope that my stories bless and inspire you.