Pat Bluth
< Back to author list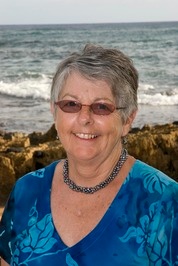 Pat Bluth is an author of From Pain to Peace—A Journey from Rage to Forgiveness, bereaved parent, licensed family therapist, grief facilitator, and speaker.
Pat holds a Master's Degree in Community Counseling and is a certified Chemical Dependency Counselor. She has served as a Christian family therapist, facilitated hospice grief groups, and is a frequent speaker for Mothers Against Drunk Driving and other groups.
Following the death of her 17-year old daughter, Tammy, by a drunk driver Pat co-founded Mothers Against Drunk Driving in her County. Pat is a trained victim advocate.
Pat's passion has been spending her time educating and changing attitudes about drinking and driving. As a certified Toastmaster, Pat has spoken to thousands sharing her story of hope and healing. Pat speaks from her heart and has brought hope to many who thought life was hopeless after a tragedy. Her message of hope and healing has been an inspiration to thousands.
Her book, From Pain to Peace – A Journey from Rage to Forgiveness is Pat's compelling story tracing her journey from rage to forgiveness and healing. Get a free copy of Chapter One at
http://www.patbluth.com
. Discover how love and forgiveness can conquer and win over bitterness and rage. Our deepest hurts can be healed with God's help.
Books By Pat Bluth
Displaying all 2 products