Pat Zietlow Miller
< Back to author list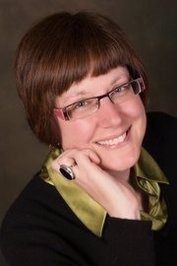 Pat Zietlow Miller knew she wanted to be a writer ever since her seventh-grade English teacher read her paper about square-dancing skirts out loud in class and said: "This is the first time anything a student has written has given me chills." (Thanks, Mrs. Mueller! You rock!)
Pat started out as a newspaper reporter and wrote about everything from dartball and deer-hunting to diets and decoupage. Then, she joined an insurance company and edited its newsletter and magazine.
Now, she writes insurance information by day and children's books by night. She has 11 picture books available and 12 more that will be coming out in the next few years.
Her books in print are: SOPHIE'S SQUASH, WHEREVER YOU GO, SHARING THE BREAD, THE QUICKEST KID IN CLARKSVILLE, SOPHIE'S SQUASH GO TO SCHOOL, WIDE-AWAKE BEAR, LORETTA'S GIFT, BE KIND, REMARKABLY YOU, MY BROTHER THE DUCK and WHEN YOU ARE BRAVE.
Pat has one wonderful husband, two delightful daughters and two pampered cats. She doesn't watch much TV, but she does love "Chopped." Pat lives in Madison, Wisconsin.
No results
We couldn't find a match for these filters.
Please try another choose.