Patti Rokus
< Back to author list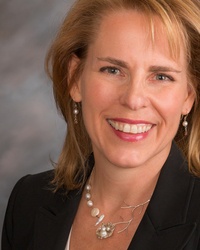 Former Nike, Microsoft, and mega-church program developer, Patti Rokus was burning-out. Searching for answers, she took a prayerful walk down a rocky trail gathering pebbles and stones that somehow spoke to her along the way. Mystified by the rock shapes that looked to her like people and messages, she returned home to find how seemingly-random rocks fit together like God-breathed biblical puzzles. "Rocks tell stories," she smiled to herself as she photographed the spiritually spine-tingling artwork, many of which are now found in this stunning cross-generational, scripture-kissed picture book, A Savior Is Born, Rocks Tell the Story of Christmas. Each page is frame-able but also powerfully serve as teaching tools for learning the Nativity story. The sparkling foil, embossed and spot gloss cover virtually shouts, "Open and savor Christ's nativity story as you've never seen it told before". This collector's book is the first in a series on the Life of Jesus.
Patti explains the deeper "why" for the rocks, and her passion for sharing them,
"I went on a serious quest to find out why there is so much personal suffering and how to heal it—especially anxiety, depression, PTSD, Bi-Polar, disconnection, isolation, etc…I went deep, layer after layer, book after book, and healing modality after healing modality. At the core of it all, I found the surprising answer, the source of all dis-ease—disconnection. Pain can convince us to depart from who we really are, and then we become disconnected from ourselves and from God. All effective healing methods help us shed false beliefs about our self that keep us disconnected and helps us return us to love. The best methods reconnect us to God, the source of all healing. Being in nature, and playing (creating) with those things God created, opens a space in us to feel God's love and experience healing."
No results
We couldn't find a match for these filters.
Please try another choose.