Paul W. Brand
< Back to author list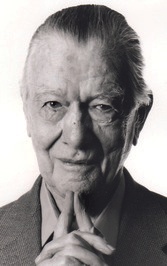 Dr. Paul Wilson Brand, CBE (17 July 1914 – 8 July 2003) grew up in India, studied medicine in London, and practiced orthopedic surgery in India and the United States. He achieved world renown for his innovative techniques in the treatment of leprosy.
He was a pioneer in developing tendon transfer techniques for use in the hands of those with leprosy. He was the first physician to appreciate that leprosy did not cause the rotting away of tissues, but that it was the loss of the sensation of pain which made sufferers susceptible to injury. Brand contributed extensively to the fields of hand surgery and hand therapy through his publications and lectures, He wrote Clinical Mechanics of the Hand, still considered a classic in the field of hand surgery
He also wrote popular autobiographical books about his childhood, his parents' missionary work, and his philosophy about the valuable properties of pain. One of his best known books, co-written with Philip Yancey, is Pain: The Gift Nobody Wants (1993), republished in 1997 as The Gift of Pain.
Before his death in 2003, he received many honors, including the prestigious Albert Lasker Award and appointment as Commander of the Order of the British Empire.
No results
We couldn't find a match for these filters.
Please try another choose.