Paulette Dale
< Back to author list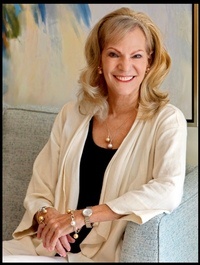 Dr. Paulette Dale is a Professor Emeritus and internationally known lecturer and consultant. She is the author of many successful books and has been interviewed for articles in Red Book, Cosmopolitan, Women's Day, New Woman, Chicago Tribune, and People magazines. She's been featured in Newsweek, the Miami Herald, the Washington Post, the New York Times, Huffington Post, Business Insider, Vanity Fair, and on Fox News, MSNBC, NBC live, and the Fenity Files to name a few. She has even been parodied on Saturday Night Live for her assertiveness. Her books have sold hundreds of thousands of copies. She has been referred to as a "national treasure" on social media.
Dr. Dale was named "one of 1000 women celebrated for their passion, dedication, and strength" in the fifth anniversary edition of Mirabella magazine. On the floor of Congress, the Honorable Carrie Meek praised her work on helping women develop higher self-esteem through assertive communication.
Congresswoman Meek concluded, "It's a privilege to pay tribute to Dr. Paulette Dale, who uses her vast knowledge and experiences to help others." "Did you say something, Susan" has been translated into Spanish, Korean, and Japanese. Paulette Dale is clearly the reigning authority on assertive communication for women in the United States and around the world today.