Peggy Trotter
< Back to author list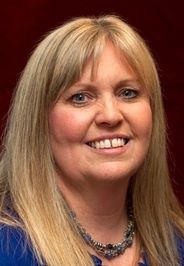 When Peggy Trotter's not crafting or DIY-ing, she's immersed in a story scene of some sort, always pushing toward that sigh-worthy, happily-ever-after ending. Two kids, two in-law kids, and three grandchildren are the delight her life, as well as her Batman of 37 years whose cape is much worn from rescuing his wife from one predicament or another.
On a dusty shelf lies a couple of writing honors like the prestigious ACFW Genesis Award, Novella category, even though she writes full-length historical and contemporary Christian Fiction. Peggy flip-flops from historical to contemporary, but always inspirational. Ultimately, it's about unforgettable, transforming, Ransomed-Ever-After Fiction. Incredible characters and storylines reveal God's guiding providence and unending love
Always on a search to find one of her many pairs of glasses, Peggy's a smoldering pot of determined discombobulation who, by the grace of God, occasionally pulls it together to appear in public as a normal, confident woman while privately craving a few hermit hours to woo the printed word.
No results
We couldn't find a match for these filters.
Please try another choose.