Peter Cosgrove
< Back to author list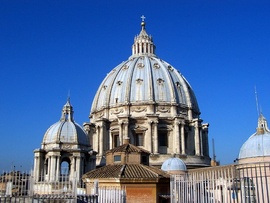 General Sir Peter John Cosgrove, (born 28 July 1947) is a retired senior Australian Army officer who served as the 26th Governor-General of Australia, in office from 2014 to 2019. A graduate of the Royal Military College, Duntroon, Cosgrove fought in the Vietnam War, receiving the Military Cross in 1971. From 1983 to 1984, he was commander of the 1st Battalion, Royal Australian Regiment, and he later served as commander of the 6th Brigade and the 1st Division. Cosgrove rose to prominence in 1999, when he served as commander of the International Force for East Timor (INTERFET), which oversaw the peacekeeping mission in East Timor during its transition to independence. He is also an alumnus of National Defence College, India. Cosgrove was Australia's Chief of Army from 2000 to 2002 and Chief of the Defence Force from 2002 to 2005, receiving corresponding promotions to lieutenant general and general. Cosgrove retired from active service following the end of his term as Chief of the Defence Force, and subsequently served as leader of a taskforce helping to rebuild communities in Queensland after Cyclone Larry in 2006. In January 2014, Cosgrove was named to succeed Dame Quentin Bryce as Governor-General of Australia. He was sworn in on 28 March 2014 and made a Knight of the Order of Australia on the same date. Cosgrove retired on 1 July 2019 and was succeeded by General David Hurley.
No results
We couldn't find a match for these filters.
Please try another choose.