Peter Lerangis
< Back to author list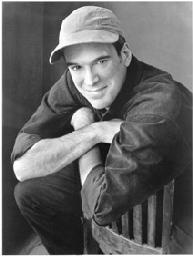 Lerangis's work includes The Viper's Nest and The Sword Thief, two titles in the children's-book series The 39 Clues, the historical novel Smiler's Bones, the YA dark comedy-adventure novel wtf, the Drama Club series, the Spy X series, the Watchers series, the Abracadabra series, and the Antarctica two-book adventure, as well ghostwriting for series such as the Three Investigators, the Hardy Boys Casefiles, Sweet Valley Twins, and more than forty books in the series The Baby-sitters Club and its various spin-offs.[1] He has also written novels based on film screenplays, including The Sixth Sense, Sleepy Hollow, and Beauty and the Beast, and five video game novelizations in the Worlds of Power series created by Seth Godin.[2] As a ghostwriter he has been published under the name A. L. Singer.[3]
Lerangis is the son of a retired New York Telephone Company employee and a retired public-elementary-school secretary, who raised him in Freeport, New York on Long Island. He graduated from Harvard University with a degree in biochemistry, while acting in musicals[4] and singing with and musically directing the a cappella group the Harvard Krokodiloes,[5][6] before moving to New York. He worked there as an actor[7] and freelance copy editor for eight years before becoming an author.[8]
In 2003, Lerangis was chosen by First Lady Laura Bush to accompany her to the first Russian Book Festival, hosted by Russian First Lady Lyudmila Putina in Moscow.[9][10]Authors R. L. Stine (Goosebumps) and Marc Brown (the Arthur the Aardvark series) also made the trip with Bush.[9]
Also in 2003, Lerangis was commissioned by the United Kingdom branch of Scholastic to write X-Isle, one of four books that would relaunch the Point Horror series there.[11] A sequel, Return to X-Isle, was published in 2004.
In 2007, Scholastic announced the launch of a new historical mystery series called The 39 Clues, intended to become a franchise.[12] Lerangis wrote the third book in the series, The Sword Thief, published in March 2009.[13][14][15] On March 3, 2009, Scholastic announced that Lerangis would write the seventh book in the series, The Viper's Nest.[14][16]
Lerangis lives in New York City with his wife, musician Tina deVaron, and their sons Nick and Joe.[17]