Phillip Luke Sinitiere
< Back to author list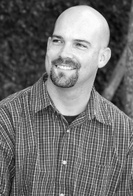 Dr. Phillip Luke Sinitiere is Professor of History at CBS. A long-time Houston resident who grew up in Humble, Dr. Sinitiere holds degrees from Sam Houston State University (B.A., M.A., History) and the University of Houston (Ph.D., History). Previously Dr. Sinitiere taught history at Second Baptist School and at Sam Houston State University. He is married to Jenni and they have 5 children.
Dr. Sinitiere's research interests include American religious history, world history, African American religion, and religion in world history. His books, articles, and essays have covered topics on American evangelicalism, Christianity in world history, and race in American religion.
http://cbshouston.edu/phillip-luke-si...
Books By Phillip Luke Sinitiere
Displaying all 2 products