Pietro Parolin
< Back to author list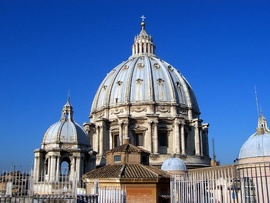 Pietro Parolin OMRI (Italian: [ˈpjɛːtro paroˈlin], Venetian: [paɾoˈliŋ]; born 17 January 1955) is an Italian prelate of the Catholic Church. A cardinal since February 2014, he has served as the Vatican's Secretary of State since October 2013 and a member of the Council of Cardinal Advisers since July 2014. Before that, he worked in the diplomatic service of the Holy See for thirty years, where his assignments included terms in Nigeria, Mexico and Venezuela, as well as more than six years as Undersecretary of State for Relations with States. He speaks fluent Italian, English and French, and near-native Spanish.
No results
We couldn't find a match for these filters.
Please try another choose.