P.L. Gaus
< Back to author list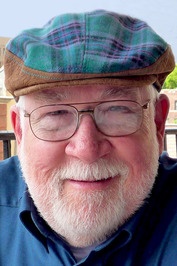 Paul L. Gaus writes The Amish-Country Mysteries, set authentically in the Amish settlements of Holmes County, Ohio. Three life-long friends - Professor Michael Branden, Sheriff Bruce Robertson, and Pastor Caleb Troyer - work sometimes together and other times at crossed purposes to solve mysteries involving the often inscrutable Amish sects of the region. The rich cast of English characters includes the professor's insightful wife Caroline, Holmes County's tenacious Medical Examiner Melissa Taggert, and young Ellie Troyer, the sheriff's resolute dispatcher/secretary. Paul's novels illuminate Amish culture and lifestyle in the context of murder investigations that pull aside the veil on the daily lives of these purposefully plain religious separatists.
There are currently eight novels in the series, published by Plume, a Division of Penguin Group USA. The ninth novel, Whiskers of The Lion, is soon to be published by Plume. The first seven of his novels were originally published as The Ohio Amish Mysteries, by Ohio University Press, before they were all republished as trade paperbacks by Plume.
Paul's extensive knowledge of the culture and lifestyle of the many Ohio Amish sects comes from over forty years of travel throughout Holmes and the surrounding rural counties in Ohio. His stories are rich with culture, much like the works of Tony Hillerman. It was Paul's friendship with Tony Hillerman that first inspired him to write culture-based mysteries about Amish people.