Priscilla Pope-Levison
< Back to author list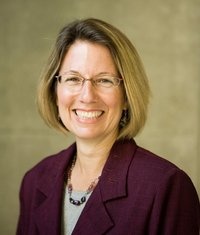 Theology + History + Women Studies professor, Seattle Pacific University, United Methodist Clergy, historian of American religion, feminist theologian.
Before arriving at SPU, Dr. Pope-Levison held faculty appointments at Duke Divinity School and at North Park College and Theological Seminary, where she received the Student Service Award.
Her research areas include American women's religious history, contextual theology, mission and evangelism, and the ecumenical movement, and she has authored or edited several books in these areas. In addition, her articles have appeared in these academic and ecclesial journals: International Review of Mission, Missiology, Mid-Stream, Methodist History, Catalyst, Prism, Journal of the Academy for Evangelism in Theological Education, Journal for Preachers, and Lectionary Homiletics. Her essay, "A 'Thirty Year War' and More: Exposing Complexities in the Methodist Deaconess Movement," was awarded the 2008 Women's History Research Writing Award, sponsored by the General Commission of History and Archives of the United Methodist Church.
Dr. Pope-Levison has also contributed to several reference works, including Westminster Dictionary of Women and Religion in America, Encyclopedia of Women and Religion in North America, Global Dictionary of Theology, and Historical Dictionary of the Holiness Movement. .
The Wabash Center for Teaching and Learning selected Professor Pope-Levison to participate in its study of Fifty Effective Teachers of the Introductory Theology and Religion courses, and she has led workshops on teaching at regional and national gatherings.