Rebecca Dawson
< Back to author list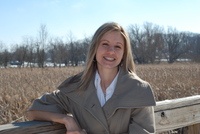 Author, Rebecca Dawson, is a Master's Level counselor and adjunct Professor for the Grace College Behavioral Science Department. Rebecca is the author of the parenting books, Stamped on Every Child's Heart- Impulsive Behavior and Help! I'm a Mom To Be!
Rebecca has appeared on television, been interviewed on radio broadcasts, and written several postpartum and parenting articles including for Focus on the Family, Heartbeat International, Growth Trac, and several local publications. Rebecca and her husband, Chad, have three wonderfully, active little boys.
Rebecca once worked with impulsive kids as a Mental Health Therapist in the schools. Now she gets the opportunity to work with impulsive college-age kids. She has a lot of fun with both populations!
No results
We couldn't find a match for these filters.
Please try another choose.