Rob Bignell
< Back to author list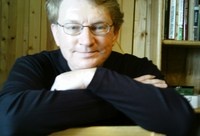 I'm a professional and affordable editor running Inventing Reality Editing Service, which meets the manuscript needs of writers both new and published. During the past five years, I've helped more than 175 authors achieve their dreams of publication. In addition, for more than two decades, I worked as an award-winning journalist, with half of those years spent as an editor. I'm also the author of the "7 Minutes a Day..." writing guidebooks, the nonfiction "Hikes with Tykes", "Hittin' the Trail", "Best Sights to See," and "Headin' to the Cabin" hiking guidebook series, and the literary novel "Windmill". Several of my short stories have been published in literary and science fiction magazines. For seven years, I worked as an English teacher or a community college journalism instructor. I hold a Master's degree in English and a Bachelor's in English and journalism.
No results
We couldn't find a match for these filters.
Please try another choose.