Robert A. Morey
< Back to author list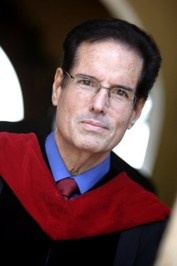 Robert Morey is a Christian apologist and pastor who has written a number of books and pamphlets. He strongly criticizes Islam, Wicca, and non-Evangelical Christian beliefs. He is the founder of the California Biblical University and Seminary, an unaccredited school offering distance education programs under Morey and adjunct faculty. Currently, the school is being led by Dr. Martin.
Education
Dr. Robert A. Morey is the author of over 45 books, some of which have been translated into French, German, Italian, Dutch, Danish, Swedish, Spanish, Arabic, Farsi, Polish, and Finnish. He is listed in The International Authors and Writers Who's Who and Contemporary Authors. Many of Dr. Morey's books are also available in electronic library format from Logos Bible Software.
He earned a B.A. from Covenant College, an MDiv. and DMin. from Westminster Seminary, a PhD. from Louisiana Baptist University and an honorary D.D. from Faith Theological Seminary.
1969 B.A. (Philosophy) Covenant College
1972 M.Div. (Theology) Westminster Theological Seminary
1989 D.Min. (Apologetics) Westminster Theological Seminary
1996 D.D. (Islamic Studies) Faith Theological Seminary
2004 Ph.D. (Islamic Studies) Louisiana Baptist University