Robert C Coombs
< Back to author list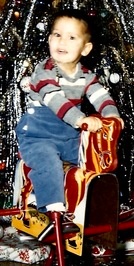 Robert Coombs is retired after 18 years as a Clinical Laboratory Scientist, and 24 years as a Quality Assurance Engineer to pursue lifelong interests in writing, and art.   As the Sole Proprietor of Artistry: Handmade by RoZeCoo, where Robert plans to post his photography, posters, oil paintings, and woodwork to everyone wanting a one-of-a-kind piece.
Robert has published poetry, multiple research papers and abstracts for Clinical Chemistry, God's Hand, My Choices and is currently working on a book series for his nieces.  He illustrated "Oh, What a Sight", for his sister: Cathy La Brecque. 
Robert served proudly in the United States Air Force, and settled in the Dallas, TX area. Robert earned his MBA from LeTourneau University in Longview, Texas.  He met his wife of 28 years, Zenilynn, at the University of Texas, Southwestern Medical Center. He proudly states, she is his muse on many of his pieces. Robert moved to North Carolina, but will always consider Texas home. 
He loves all sports and the outdoors, is an avid golfer, and enjoys all genres of music.  He and his wife love to travel and have seen many amazing sights around the world.  Their favorite place in the United States is Sedona, AZ, Florence Italy in Europe, and the beaches of Palawan, Philippines in Asia. Zenilynn and Robert were unable to have children, but have been blessed with many nieces and nephews, and are able to take one of them on a getaway. 
He has been commissioned for numerous oil paintings, posters, and woodworking items. He loves to work with his mind and hands to create something from nothing that will be personal, and cherished by the people that will own a piece of art made especially for them. Robert is humbled, and exceedingly gratified when a client sends him a thank you for the piece of art he created for them.
No results
We couldn't find a match for these filters.
Please try another choose.