Robert W. Whipple
< Back to author list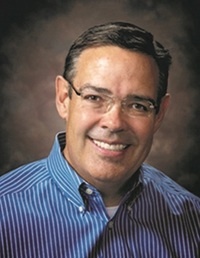 www.readyforthebigday.com
- Featuring blog posts from The Big Day team!
Coach. Business Owner. Public Speaker. Author. TCU Fan. Life Enthusiast.
Robert Whipple is both the Vice President of Operations and Training and the owner of multiple franchises for one of the largest home improvement companies in Texas. He is involved in many nonprofit ventures, and he is currently on the Board of Directors of the Texas Christian University Fellowship of Christian Athletes. Robert and his wife, Nancy, currently reside in Fort Worth, Texas, and have been happily married for over forty years.
Robert Whipple also has more than thirty years of experience in leading and coaching numerous teams and individuals in business as well as life. As a public speaker, Robert has addressed groups such as civic organizations, city chambers, business clubs, and churches. He is well-known for his likability, his "never-been-better" attitude, his openness to new concepts and ideas from team members, and the way he constantly works to improve himself and encourages others to do the same. One of his favorite pastimes is riding his motorcycle.
As founder of The Big Day®, his passion is to create a culture of leaders who are successful physically, mentally, emotionally, and spiritually. He possesses both the motivation and the expertise to see others win big in every area of their lives.
Read his book, "The Big Day", for the one of the best Christian books on personal growth and self-help! It's like having your own personal life coach and guide for reaching your highest potential.
Books By Robert W. Whipple
Displaying all 2 products