Roger Scruton
< Back to author list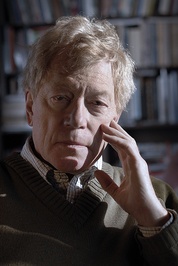 Sir Roger Scruton was a writer and philosopher who has published more than forty books in philosophy, aesthetics and politics. He was a fellow of the British Academy and a Fellow of the Royal Society of Literature. He taught in both England and America and was a Visiting Professor at Department of Philosophy and Fellow of Blackfriars Hall, Oxford, he was also a Senior Fellow at the Ethics and Public Policy Center, Washington D.C.
In 2015 he published two books,
The Disappeared
and later in the autumn,
Fools Frauds and Firebrands
.
Fools Frauds and Firebrands
is an update of
Thinkers of the New Left
published, to widespread outrage, in 1986. It includes new chapters covering Lacan, Deleuze and Badiou and some timely thoughts about the historians and social thinkers who led British intellectuals up the garden path during the last decades, including Eric Hobsbawm and Ralph Miliband.
In 2016 he again published two books,
Confessions of A Heretic
(a collection of essays) and
The Ring of Truth
, about Wagner's Ring cycle, which was widely and favourably reviewed. In 2017 he published
On Human Nature
(Princeton University Press), which was again widely reviewed, and contains a distillation of his philosophy. He also published a response to Brexit,
Where We Are
(Bloomsbury).