Ryan T. Hartwig
< Back to author list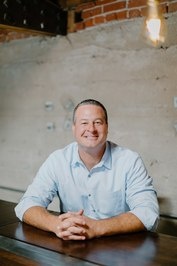 Ryan T. Hartwig, (PhD, University of Colorado Boulder), is dean of the School of Humanities and Social Sciences and Professor of Communication at Colorado Christian University. He has taught courses in group, organizational and leadership communication for more than fifteen years, and he has led, trained and developed teams and small groups for more than twenty years in universities and churches.
His first book, Teams That Thrive: Five Disciplines of Collaborative Church Leadership (with Warren Bird) was published by Intervarsity Press and awarded the 2015 Outreach Magazine Leadership Resource of the Year. His second book, Leading Small Groups That Thrive: Five Shifts to Take Your Group to the Next Level, was published in August 2020 by Zondervan.
With a heart that beats for discipleship and leadership development, Ryan frequently speaks at conferences, retreats, and seminars; consults with pastors and ministry leaders regarding senior leadership teams, teamwork in ministry, and small-group ministry design and leadership; and writes for numerous church leadership publications including Leadership Journal, Outreach Magazine, and Influence.
Most importantly, Ryan journeys through life with his wife Jill and four children Halle, Alia, Katelyn and Matthew. They enjoy a full family life, enjoying the mountains of Colorado, rooting for the Broncos, playing board games, and hanging out with family and friends.
Books By Ryan T. Hartwig
Displaying all 2 products