Saburouta
< Back to author list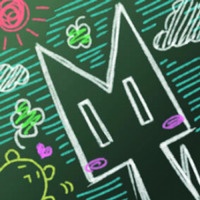 Name (in native language):
サブロウタ
Comments
After watching Sailor Moon anime, she started drawing at the age of 7.
Influences when she was young: CLAMP (Card Card Captor Sakura, X), AMANO Kozue (Aira, Aqua), WATASE Yuu (Fushigi Yugi), SUGISAKI Yukiru (1001 Knights).
Got into the yuri genre through "Pretty Cure" (especially the chapter 8).
Strength: drawing close-up facial expressions and hair arrangement.
Weakness: drawing small pictures.
Among the sources used as inspiration for her work: watching movies, reading manga, doujinshi, erotica artwork targeted for male audience (like NARUKO Hanaharu's manga).
Her drawing tools: PC, Wacom Cintiq24, program ComicStudio, pencils.
No results
We couldn't find a match for these filters.
Please try another choose.