Sandra Mayes Unger
< Back to author list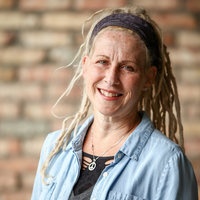 Sandra lives in St. Paul, Minnesota and is executive director of The Lift Community Development Corporation. The vision of The Lift is to be a community that develops and restores mutually respectful relationships between people from diverse backgrounds, who together invest in the youth of our east side St. Paul neighborhood, equipping them to become self-sustaining, productive, and caring adults.
Tribe tells stories from over 15 years living on the east side of St. Paul, who she met, what she learned, and how it changed her.
She has a B.A. in Organizational Studies from Bethel University, an M.A. from Bethel Seminary, and an Ed.D. in leadership from the University of St. Thomas. Her dissertation research was in the area of reciprocity in relationships that cross lines of race and class, and Tribe is a product of that research.
She has been married for over thirty years and has three adult children. Her hobbies are reading and playing tennis.
No results
We couldn't find a match for these filters.
Please try another choose.