Santosh Joshi
< Back to author list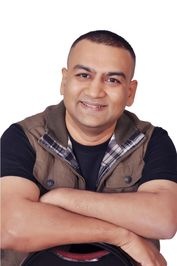 Santosh Joshi is a Life Coach, Past Life Regression Therapist and author based in Mumbai, India.
He is a Mechanical Engineer by education, and was working with Indian and multi-national companies for 17 years till he started as a full time Life Coach and Past Life Regression Therapist. Life has come a full circle for him as Santosh was always interested in meditation and spiritual sciences while he was studying, and then left his interests to pursue a lucrative professional career. However, somewhere down the line, his inner calling took the better of him, when he finally decided to quit and start on this path. His present work, in addition to giving him immense satisfaction, is also helping him in following his purpose of life which is to bring more people on the path of self discovery. During all these years, Santosh has spent significant time in developing skills towards enriching body, mind and soul, which helped him in his decision making towards his goal.
Presently he is helping people with various traumas in healing themselves through workshops and personal sessions on PLRT and Rebirthing Breathwork.
No results
We couldn't find a match for these filters.
Please try another choose.