Sarah Tun
< Back to author list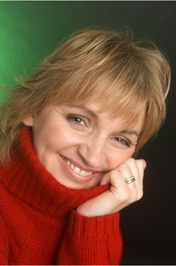 Sarah Tun has been writing stories since the age of seven, when her school principal published two of her stories which she wrote after being sent out of class for talking too much.
Born and raised in Ontario, Canada, she has lived on three continents and traveled to most of the others. She now resides in England.
Her ideas come from imagination and a love for people. She particularly adores teens and empathizes with them for the challenges, temptations and ambitions they face, with so much passion for life and so little experience of it.
Sarah is keen for every reader to discover the strength inside, and from the Creator, who has put into each one of us a unique identity and purpose to fulfill.
Sarah's first book, FREE TO BE, is a spiritual discovery book, designed to enable the reader to align with God to become who God has created them to be. Other titles include, WHO IS GOD FOR THE FIRST NATIONS.
Sarah has received an Honorary Doctorate for her work in the Ministry of the Gospel of Jesus and is an Ordained Minister.
Sarah's first fiction, CONFRONTING THE DARKNESS, encourages us through 10- year-old Jasper, to believe in our innate creativity and in the possibility of a Creator of this amazing Universe. Her toddler book, THE FAITHFUL PRINCE is an adventure story about a little boy who discovers the greatest source of Joy.
Sarah endorses:
www.AuthorsCommunity.net
for writers and authors.
No results
We couldn't find a match for these filters.
Please try another choose.