Senel Symons
< Back to author list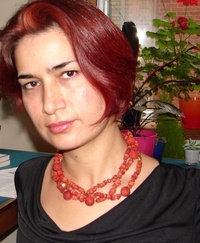 I hold a PhD in sociolinguistics from Mainz University in Germany.
I taught Turkish language, culture and literature at Oxford University from 2004 to 2012. I won a runner-up prize at the 2008 OxTALENT awards for innovative use of IT in teaching and learning at Oxford University. University of Oxford Merit Award 2009: I was given a Merit Award in recognition of my exceptional contribution to the University of Oxford for my teaching, creative work and innovative material development for the Turkish Language. 
I have founded the Oxford Online Language Academy-OXOLA together with Dr. David Symons.
http://www.oxola.co.uk
As for my private life, I'm happily married to David and lucky to be the mother of River.