Sergei Eisenstein
< Back to author list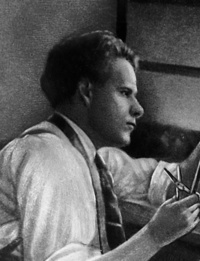 Sergei Mikhailovich Eisenstein was a Soviet film director and film theorist, a pioneer in the theory and practice of montage. He is noted in particular for his silent films Strike (1925), Battleship Potemkin (1925) and October (1928), as well as the historical epics Alexander Nevsky (1938) and Ivan the Terrible (1944, 1958). In its 2012 decennial poll, the magazine Sight & Sound named his Battleship Potemkin the 11th greatest movie of all time.
Eisenstein was among the earliest film theorists. He believed that editing could be used for more than just expounding a scene or moment, through a "linkage" of related images. He developed what he called "methods of montage":
1) Metric
2) Rhythmic
3) Tonal
4) Overtonal
5) Intellectual
Eisenstein's articles and books—particularly
Film Form
and
The Film Sense
—explain the significance of montage in detail. His writings and films have continued to have a major impact on subsequent filmmakers.
Books By Sergei Eisenstein