Shannon L. Alder
< Back to author list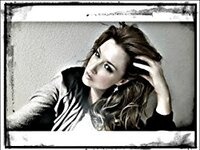 Shannon L. Alder is an inspirational author. Her tidbits of wisdom have been published in over 300 different books, by various relationship authors and in several online magazines and news agencies.
Shannon was awarded for the most used quotes and most written quotes by one single author on Goodreads--- 1, 200 quotes to be exact. They can be found spread throughout the internet by her followers and various news agencies.
Her quotes have been published in many of her books and in the books of other relationship authors.
If you wish to use her quotes please visit Shannon's Facebook page (Shannon L. Alder). She gives specific instructions on how to do that legally for anything you publish. All quotes are copyrighted.
Her book on Narcissism debuted on the hit Reality TV show, Real Housewives of Beverly Hills- 2021 season.
To learn about upcoming book signings, new books or read her blog visit: Shannonalder.com
Become part of her Staying Positive University tribe on Facebook:
https://www.facebook.com/stayingposit...
Books By Shannon L. Alder
Displaying all 3 products