Shannon McManus
< Back to author list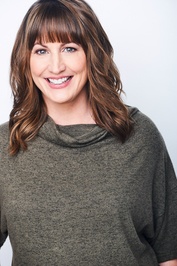 I'm all about telling stories. I love it. I began my acting career at Hickory Community Theatre while still in high school. (Sliding down a fireman's pole will always be my preferred way to the dressing room.) I earned a degree in Communications and the Performance of Literature at the University of North Carolina at Chapel Hill. Yep, I'm a Tarheel. My next adventure took me around the world as a flight attendant for World Airways. The years I spent traveling broadened my perspective, brought me lifelong friends and some crazy stories. My passion for acting grounded me in Washington D.C. where I attended the esteemed conservatory program at The Studio Theatre. That's where it all came together for me.
My craft is founded in theatre, in realism, in the words.
After working in regional theatre and off-Broadway, my journey brought me to LA where I continued my professional training at Stan Kirsch Studios, UCB, Larry Moss Studio and with Jack Stehlin and Alfred Molina at New American Theatre.
Now I'm an Angeleno working on stage, in voiceover and, of course, audiobooks. I'm a total lit geek so it really is the perfect fit. Clients include Penguin Random House, MacMillan, Harper, Scholastic Audio, Brilliance, Recorded Books/Tantor and Audible. So far I've recorded over 150 audiobooks in genres ranging from literary fiction to memoir, mystery, young adult and romance.
When I'm not recording, I'm on stage or writing or chasing down the best cocktails in LA.
Contact me here or feel free to reach out on social media. I'm always ready for a good story!
Shannon
No results
We couldn't find a match for these filters.
Please try another choose.