Shelley Nolden
< Back to author list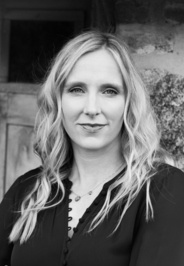 Born and raised in the Milwaukee, Wisconsin area, Shelley Nolden headed east after matriculating from the University of Minnesota. After living in New York City for five years while working in finance, she and her husband decided they weren't meant for city life and moved to Ridgewood, New Jersey.
In 2011, Shelley was diagnosed with acute promyelocytic leukemia. The first sign of her disease was losing her baby during the nineteenth week of pregnancy. She spent the first forty days of her illness inpatient, simultaneously mourning the loss of her baby while missing her eighteen-month-old. Because this type of leukemia prevents platelets from maturing into functioning clotting cells, her daughter wasn't allowed to visit because even a hug could have proved fatal. Throughout her ordeal, she kept a cancer blog and regularly contributed to cancer-related publications.
Stemming from her personal experience, Shelley developed a deep-rooted drive to help others affected by cancer, subsequently becoming a Co-founder of GRYT Health, whose mission is to improve quality of life and increase survival for people facing cancer through a relentless focus on patient experience. Additionally, resulting from her experience as a college athlete (as a swimmer and then rower), as well as her years as a woman on Wall Street, she acted on her passion for the advancement of women's rights by becoming an Advisor to Goal Five, a women's sports apparel company named after the United Nations' Fifth Sustainable Development Goal: Achieve gender equality and empower all women and girls.
Shelley's debut novel, THE VINES, will be released March 23, 2021. Her obsession with forbidden North Brother Island in New York City's East River, as well as her personal health history and passion for equality, heavily influenced the creation of this historical fiction thriller.
Currently, Shelley lives in the Milwaukee area with her family and their dog Storm, named after one of the most powerful and respected superheroes. Because, naturally, her commitment to female empowerment extends to the family dog.
Books By Shelley Nolden
Displaying all 3 products