Sonja Corbitt
< Back to author list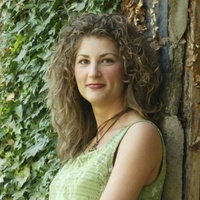 Sonja Corbitt is the Bible Study Evangelista. She's a Catholic Scripture teacher with a story teller's gift - a Southern Belle with a warrior's heart and a poet's pen.
We're all sweating and dirty with the effort to love and lift all He's given to us - those people, duties, callings, and longings that break our hearts and make them sing, sometimes at the same time. But most times, we need to be loved and lifted ourselves.
So her Bible study media are created with you in mind, bites of spinach that taste like cake, to help you make space in your busy heart and schedule for God to love and lift you all the way up into His great lap, where all you've been given is loved and lifted too.