Sophie Page
< Back to author list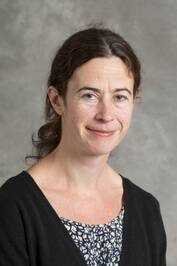 Dr Sophie Page joined UCL History as a permanent lecturer in 2002 after studying at the Warburg Institute, UCL and Cambridge.
Sophie works in the area of European medieval magic and astrology, especially in relation to orthodox religion, natural philosophy, medicine, and cosmology. She is also interested in the imagery of medieval magic, especially diagrams, and in the history of animals in the Middle Ages.
Sophie's most recent book, Magic in the Cloister: Pious Motives, Illicit Interests, and Occult Approaches to the Medieval Universe, was published in October 2013. In addition, she has published an edited collection, The Unorthodox Imagination in Late Medieval Britain, articles on learned magic, astrology, and the cultural history of animals, and two books with the British Library: Astrology in Medieval Manuscripts and Magic in Medieval Manuscripts. Sophie is currently working on a book on animals and demons in the Middle Ages and an article on diagrams in medieval magic texts.
No results
We couldn't find a match for these filters.
Please try another choose.