Stacey Fowler
< Back to author list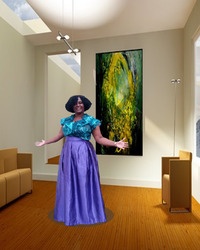 Stacey Fowler is an educator who has combined her love for children and education to create various books for children. Ms. Fowler believes that if you are creating books for children, then, it is best to get them involved in the process. With that said, her students are her editors as she sends them her books to read and provide feedback.
Ms. Fowler's aim is to recreate the success she has in her classroom for other children through her educational books. Her number one aim is to always let children discover the fun in learning.
She believes that through reading the wonders of the world can be viewed in the eyes of the mind while discovering the treasures of knowledge and wisdom that are hidden behind different book covers.
Ms. Fowler is a humanitarian at heart and she has a passion for assisting children who have been abused.
Stacey Fowler believes that the best gift that you can give anyone is to encourage that person to become an avid reader and by motivating our children to read, you are setting the foundation for their future of endless possibilities.
No results
We couldn't find a match for these filters.
Please try another choose.