Stacy A. Trasancos
< Back to author list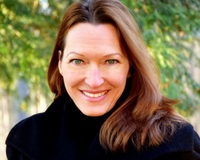 I am a wife and homeschooling mother of seven. I hold a PhD in Chemistry from Penn State University and a MA in Dogmatic Theology from Holy Apostles College and Seminary. I worked as a chemist for DuPont in the Lycra® and Teflon® businesses.
Now I teach chemistry and physics for Kolbe Academy online homeschool program, where our kids are enrolled. If you are interested in enrolling your homeschooled student in a homeschool or an online course, visit the Kolbe Academy page. I am teaching these online courses this 2016-17 school year: Introduction to Physics and Chemistry, Core Chemistry, Core Physics, AP Chemistry, AP Physics 1. The AP courses are College Board approved and prepare a student for advanced placement (AP) exams for college credit.
In the fall and spring 2016, I am teaching a "Reading Science in the Light of Faith" at Holy Apostles College & Seminary. The course is funded by a John Templeton Foundation grant through John Carroll University for teaching science in seminaries. I am on the Board of Directors for ITEST (the Institute for the Theological Encounter with Science and Technology) where the essays from the course will be shared with the public. The course is tuition-free (thanks to the grant) for seminarians. If you are interested, contact Holy Apostles to inquire about admissions and enrollment. (Note: This course is processed on an individual basis due to the tuition discounts.)
In the Spring 2017, I will begin teaching a new course developed at Seton Hall University where Fr. Stanley L. Jaki was a Distinguished Professor. The course is titled "Catholic Theology of Science." Fr. Jaki's work was the subject of my first book, Science Was Born of Christianity: The Teaching of Fr. Stanley L. Jaki.
My newest book, Particles of Faith: A Catholic Guide to Navigating Science came out from Ave Maria Press in October 2016.
I teach, research, and write from our family's 100-year old restored lodge in the Adirondack mountains. My updated CV is linked above.
You can find me on Facebook mostly. I post lots of pictures of our family's activities. I also use Facebook for discussions about faith and science, to gather ideas and learn what is on people's minds. I have a Twitter account, but I am bad at it.
Books By Stacy A. Trasancos
Displaying all 3 products