Stan Tekiela
< Back to author list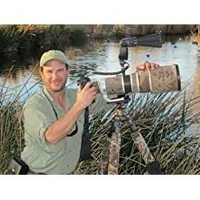 Author, naturalist and wildlife photographer Stan Tekiela is the originator of the popular state-specific field guide series and many easy-to-use identification guides for the U.S. Over the last 30 years he has authored around 200 field guides, quick guides, nature books, children's books, wildlife audio CDs, puzzles and playing cards, presenting many species of birds, mammals, reptiles, amphibians, trees, wildflowers and cacti found across the U.S. and in Canada.
Stan has a Bachelor of Science degree in Natural History from the University of Minnesota, and he has received national and regional awards for his books and photography. Also a well-known columnist and radio personality, his syndicated column appears in more than 25 newspapers and his wildlife programs are broadcast on a number of Midwest radio stations.
Stan leads instructional photo workshops and wildlife tours across the U.S. for both beginner and advanced photographers. He also gives detailed presentations about wildlife, complete with his award-winning photographs, to audiences of all sizes across the country.
Books By Stan Tekiela
Displaying all 3 products