Stephen M. Miller
< Back to author list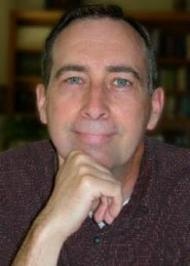 STEPHEN M. MILLER was born in Oakland, Maryland on August 3, 1952. He was the first of six children--four boys, two girls--born to Clyde and Virginia Miller. Their sixth child, a boy, lived just a few hours. So Steve grew up in a family of five kids and both parents. At age 12, when his Grandpap died, Granny moved in with Steve's family. She's was Virginia's mom.
Steve's parents grew up two miles apart in coal country near Tunnelton, West Virginia, a deer hunter's long walk south of Morgantown.
After Steve came along, Clyde went looking for a job that didn't involve dragging a pick into a dark hole. He moved the family to Akron, Ohio where he became a tool and die maker, crafting steel parts for machinery.
His tax withholding statement for 1963 shows a salary of $5,990.51. By that time, all five kids were on board, the youngest age three.
Virginia didn't work outside the home until all the kids were in school. Then she took a part-time job as a sales clerk at JC Penney--as much for the clothing discount as for the slight salary.
Steve, at age 15, started working part-time after school at a Sohio service station, pumping gas, changing oil, and fixing flat tires. (Sohio stood for Standard Oil of Ohio.) It was a job he kept into his college years, until the owner died. The salary, which started at 75 cents an hour, paid for his first car. An extreme vehicle. Extremely used. Ford Galaxy, dingy green. The first time he drove it, he didn't know how to work the manual choke. A kid on a bicycle passed him.
NEWS JOURNALISM AT KENT STATE UNIVERSITY
In college, Steve knocked out his general courses at the nearby University of Akron. Then he transferred to Kent State University, where he got a bachelor's degree in news journalism. For those wondering where he was in 1970 when the Ohio National Guard came to Kent State to quell the Vietnam War protests and ended up killing four students in the parking lot outside the School of Journalism, Steve was a senior in high school.
His mother enrolled at Kent State the same year he did. She got a degree in elementary education, launching her career as a public school teacher. Don't ask Steve who finished college with a higher grade-point average.
Steve commuted to college; he couldn't afford to live on campus. He drove the 45 minutes each day to Kent, Ohio. After the owner of the Sohio service station died, Steve found a full-time summer job working in a factory. He ran heated molds that pressed uncured rubber into auto parts. Then he dug out the parts with a brass pick. He sweat through his clothes in the first 10 minutes, and through his boots by 30. At shift's end, his crust of body salt sculpted him into Lot's wife's brother.
WORKING AT THE NEWSPAPER
When Steve landed a summer internship his senior year, working as a news reporter for the Coshocton Tribune in central Ohio, life was looking up. He lived in a rented trailer and listened to his mouse traps snapping at night. Which wasn't as tough as listening to the girl next door match her oscillating voice to a record player with an rpm that couldn't decide which r to pm. But Steve was out of the rubber factory. And into an air-conditioned office.
After graduation, he took a job as a news reporter with the Alliance Review. He worked there a year and a half, covering general news and editing the religion section and the business section. Small paper. Pleasant town.
It was during those months that he decided the Christian publishing world needed a little help from writers and editors who had taken journalism 101.
further info...
http://www.newreleasetuesday.com/auth...
Books By Stephen M. Miller
Displaying all 3 products