Steven J. Zaloga
< Back to author list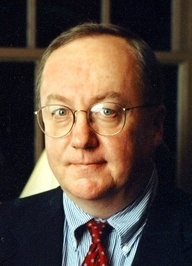 Steven Zaloga is an author and defense analyst known worldwide for his articles and publications on military technology.  He has written over a hundred books on military technology and military history, including "Armored Thunderbolt: The US Army Sherman in World War II", one of the most highly regarded histories of the Sherman Tank.  His books have been translated into Japanese, German, Polish, Czech, Romanian, and Russian. He was a special correspondent for Jane's Intelligence Review and is on the executive board of the Journal of Slavic Military Studies and the New York Military Affairs Symposium. From 1987 through 1992, he was the writer/producer for Video Ordnance Inc., preparing their TV series Firepower.  He holds a BA in history from Union College and an MA in history from Columbia University.
Mr. Zaloga is also a noted scale armor modeler and is a host/moderator of the World War II Allied Discussion group at Missing-Lynx.com, a modelling website. He is a frequent contributor to the UK-based modeling magazine
Military Modelling
. He is a member of the Armor Modeling and Preservation Society.
Books By Steven J. Zaloga