Steven K. Smith
< Back to author list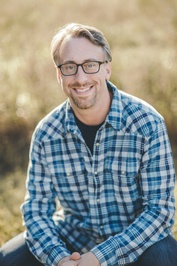 Steven K. Smith writes the middle grade series The Virginia Mysteries, Brother Wars, and Final Kingdom.
Sign up for Steven's Reader's List to be notified of new books and events at:
https://landing.myboys3.com/i4m8n6
Steven lives in Richmond, Virginia, with his wife and three sons. Born and raised in rural northwestern New Jersey, he moved to Virginia in 2011 and quickly fell in love with its history and charm. Visit his website at
www.stevenksmith.net
.
When he's not writing, Steven enjoys coaching his boys in sports, hiking, kayaking, naps, and taking away his kids' screen time. Some of his favorite children's books include Where the Red Fern Grows, Rascal, The Adventures of Tom Sawyer, Bridge to Terabithia, and the Chronicles of Narnia series.
The Virginia Mysteries - Adventures with a twist of history
(Ages 7-12)
Book 1 - Summer of the Woods
Book 2 - Mystery on Church Hill
Book 3 - Ghosts of Belle Isle
Book 4 - Secret of the Staircase
Book 5 - Midnight at the Mansion
Book 6 - Shadows at Jamestown
Book 7 - Spies at Mount Vernon
Book 8 - Escape from Monticello
Brother Wars (Ages 7-12)
Brother Wars
Brother Wars: Cabin Eleven
Brother Wars: The Big Apple
Final Kingdom Trilogy (Ages 10+)
Book 1 - The Missing
Book 2- The Recruit
Book 3 - The Bridge
No results
We couldn't find a match for these filters.
Please try another choose.