Sunny Dawn Johnston
< Back to author list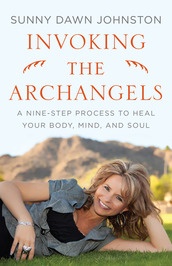 Sunny Dawn Johnston is an internationally renowned author, dynamic and engaging inspirational speaker and gifted psychic medium. Since early childhood, Sunny has always know she was different and destined to do great things. As a teenager she possessed an innate wisdom, awareness and curiosity of the Angelic realm and Spirit world. While she fought those gifts for many years, Spirit ultimately won.
Over the last fifteen years, Sunny has performed thousands of readings and workshops where she's communicated with angels, guides, and loved ones who have crossed over to the other side.
Sunny has been featured in the award winning documentary Sacred Journey of the Heart. Her most recent endeavor has been starring in "A Séance with…" on Lifetime Movie Network LMN. Sunny's latest book, The Love Never Ends: Message from the Other Side... will be released in October 2014.
In 2003, Sunny founded Sunlight Alliance LLC, a spiritual teaching and healing center in Glendale, Arizona. She also volunteers her time as a psychic investigator for the interna¬tional organization FIND ME. This is a nonprofit organiza¬tion of psychic, investigative, and canine search-and-rescue volunteers, working together to provide leads to law enforce¬ment and families of missing persons and homicide victims.
Sunny lives in the sunshine of the Arizona desert with her husband Brett, sons, Crew and Arizona, and their two dogs, Pelé and Xena. To learn more about Sunny's work, see videos, and read articles, please go to
www.sunnydawnjohnston.com
.
To join in a fun and interactive Facebook page, please check out
www.facebook.com/SunnyDawnJohnstonFan...
.
No results
We couldn't find a match for these filters.
Please try another choose.